Events
Seminars:
The Centre for History in Public Health holds a regular seminar. Details can be found on the Centre pages.
Films:
We hold regular film showings and Q&As with researchers. See the Centre pages for details.
Upcoming Events:
We are holding a conference on 'Publics and their Health' in June 2018 and an NHS at 70 film screening and discussion in July 2018.
Past Events:
Symposiums:
Vaccine Programmes: Past and Present, 11 November 2015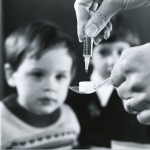 Vaccination: Past and Present – Symposium, 17 June 2015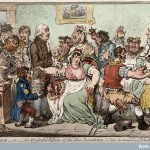 Film Discussions:
Communicating Health, Communicating Disease: Film Screening and Discussion, 25 March 2014